Vineyard Community Church, Gilbert, is a diverse community of followers of Jesus. We seek the inbreaking of the Kingdom of God here and now. We worship God with the intention of touching heaven and changing earth. We desire to be a church that reflects the heart of Jesus, whose compassion draws people from impossible situations into a circle of hope, friendship, and healing. We acknowledge we all come to Christ broken and that it is the power of the Holy Spirit that heals and mends our souls.
Transformed by Christ, in Community, for the World.
Everything we do from our weekend services, to our small groups, to the various ministries we're involved in throughout the week, relates to one of these three themes because these themes describe what it means to be a follower of Jesus.
Our first area of emphasis is to assist people who don't know God to find a real relationship with Him. This involves intentionally seeking and welcoming the people Jesus misses most – the ones who don't know Him yet. It also involves encouraging people to "come as they are," and welcoming and accepting them when they do. Additionally, we to help those who do know Christ to grow in greater dimensions of His character and love.
None of us are called to follow Jesus in isolation. We're called to participate in an authentic community of faith as a local expression of the body of Christ. It is here in relationship with Christ and with other Christians that we learn how to love each other, prefer each other, forgive each other, and serve each other.
In addition to relationship with Christ and His church, we are called to participate in His ministry to the world. We do this by teaching and training people to live like Jesus, love like Jesus, and do the things that Jesus did in our neighborhoods and community. Learn how we are living this out locally (Click Here), as well as globally (Click Here).
Jack is the founding pastor of Vineyard Community Church (Vineyard Gilbert) and also serves as the Southwest Regional Leader for Vineyard USA. He is also the author of the book, "Healing Ministry," which was published in 2010. Jack has a B.A. in Religion from Grand Canyon University and an M.A. in Theology from Fuller Theological Seminary. Jack and his wife Brenda have four adult children, Brandon, Brady, Britt, and Breana, as well as seven adopted children (Anthony, Dayton, Mackenzie, Mia, Ciera, Halle, and Mercy).
Joel joined staff at Vineyard Gilbert in April of 2015. As a musician as well as spiritual director who is passionate about seeing the Kingdom come, he gives oversight to the worship ministry at the Vineyard, as well as many other areas of leadership from Sunday morning teaching, and helping to train leaders, to helping to facilitate soul care and spiritual formation trainings and opportunities. Joel and his wife, Marissa, have two daughters, and as a family they love being on the adventure of following Jesus. You can visit his ministry website at
joelbidderman.com
where he develops content for Christ-centered spiritual formation and well as shares his own journey through his music and creative writings.
Student Ministries Pastor
Michael joined Vineyard Community Church as the Children's Pastor in October of 2013. In September of 2015 he transitioned into the role of Student Ministries Pastor working with students from 6th-12th grade. He also serves as the Southwest Regional Youth Leader for Vineyard Youth USA. Mike began working as a volunteer for children's events when he was 16 and has worked in Children's ministry in multiple capacities since then. Michael graduated in 2012 from the University of Phoenix with a B.S. in Communications. Michael and his wife Rebekah have 3 children: Delia, Daphne, and Shane.
Jessica has been apart of Gilbert Vineyard since 2006. She grew up in kids church and youth group at Gilbert Vineyard. After high school she felt the Lord leading her in the direction of leadership after discovering her heart for this ministry. She joined our staff in October of 2016 as children's ministry program coordinator. She is passionate about seeing kids discover Jesus and experience Him in powerful ways. She has been heavily involved in Children's ministry for over 5 years, and is a graduate of the Vineyard Institute with a certificate in Biblical Leadership. Her and her husband, Jordan, are enjoying the life of a young married couple in all of their adventures and traveling.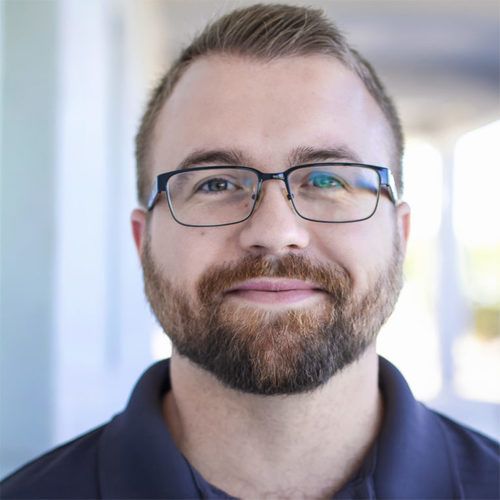 Jordan is an Arizona native and has been apart of the Vineyard his whole life. He was originally at East Valley Vineyard until the two churches merged in 2003. Having grown up in the Vineyard, he has a deep value for seeing the presence of God move in services and in people's lives. Jordan currently serves as the Operations Manager here at Vineyard Gilbert, he also helps to oversee some of our mission work in Nepal, as well as coordinates the Vineyard Men Connection Group. He is a graduate of Vineyard Institute with a certificate in Biblical Leadership. Jordan and his wife Jessica enjoy camping and the outdoors in the summer to get some reprieve from the blazing summers here in the valley.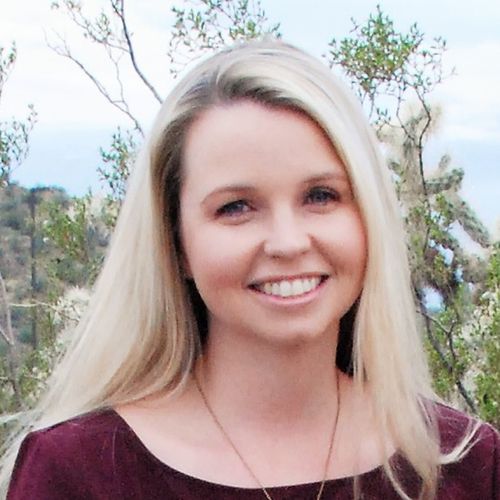 Assistant Children's Pastor
Sarah has been apart of Gilbert Vineyard since 2015, and she and her husband Aaron have two daughters (Tiana and Iz). Sarah is the Assistant Children's Pastor and also helps to coordinate the Vineyard Women's Connection Group. She enjoys mountain biking, hiking, kayaking, and shooting bows and guns, while spending time with friends and family.
Pastor | Spanish Ministry
Magdalena Ester Schwartz was born in Lota, Chile to a Christian family of five sisters, three brothers, along with her mother and father, who was a pastor. She immigrated to the United States in 1988 and became a citizen in 2018. She has a husband, Mark Schwartz, and three children; Carlos, Ester, and Joshua. Magdalena has been involved in Spanish ministry in the Phoenix area. Since 1988. She opened her Church, Discípulos Del Reino as an ordained pastor in 2009 and pastored that church and pastored that church for 8 years. In 2015 She founded a school for chaplaincy in Mesa, AZ (Capellanía Cristiana Llamados para servir). This school is currently flourishing. Magdalena became an ordained chaplain in 2018 by Universidad Cristiana el Shaddai Internacional of Texas and has an Associate's Degree in Theology. Magdalena has been involved in social justice for the Spanish Community for 25 years. She is well known for bridging the gap between law enforcement and the spanish community. She honors local law enforcement by holding a "recognition & honor breakfast" annually. Magdalena received an honorary degree of doctor of divinity from El Shaddai International Christian University in Dallas, Texas on December 15, 2018.